"Start giving interesting the flick" campaign for St.george's low rate credit card Vertigo.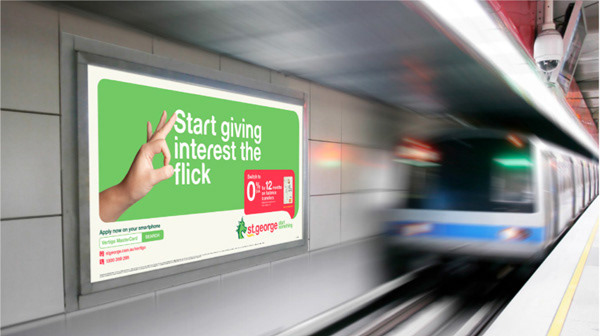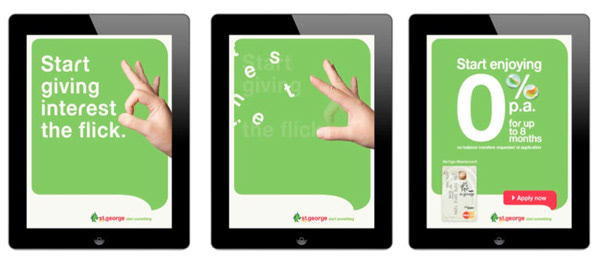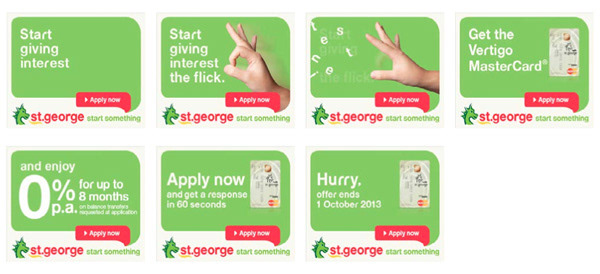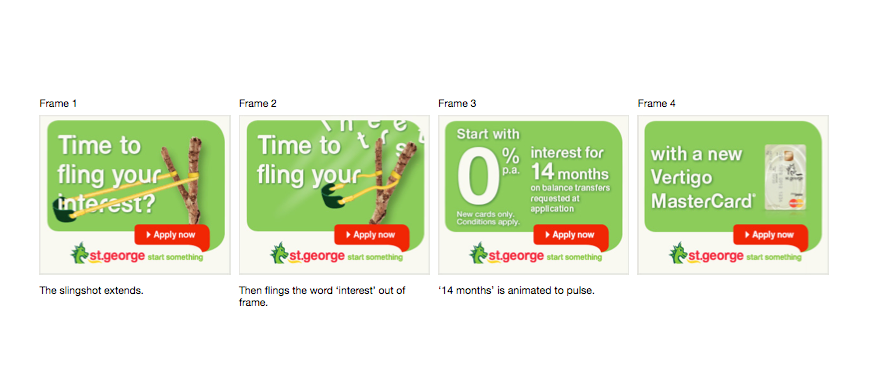 Responsive landing page for Platinum credit card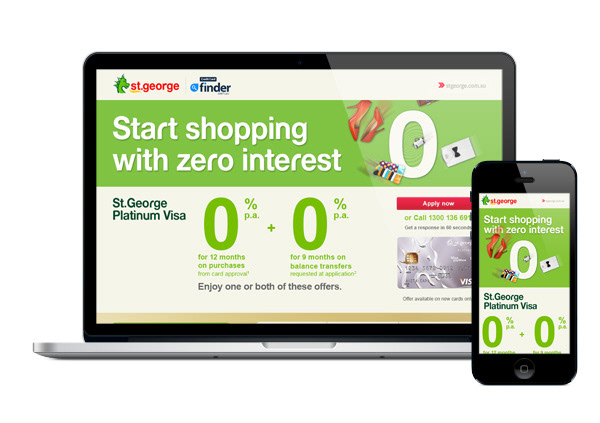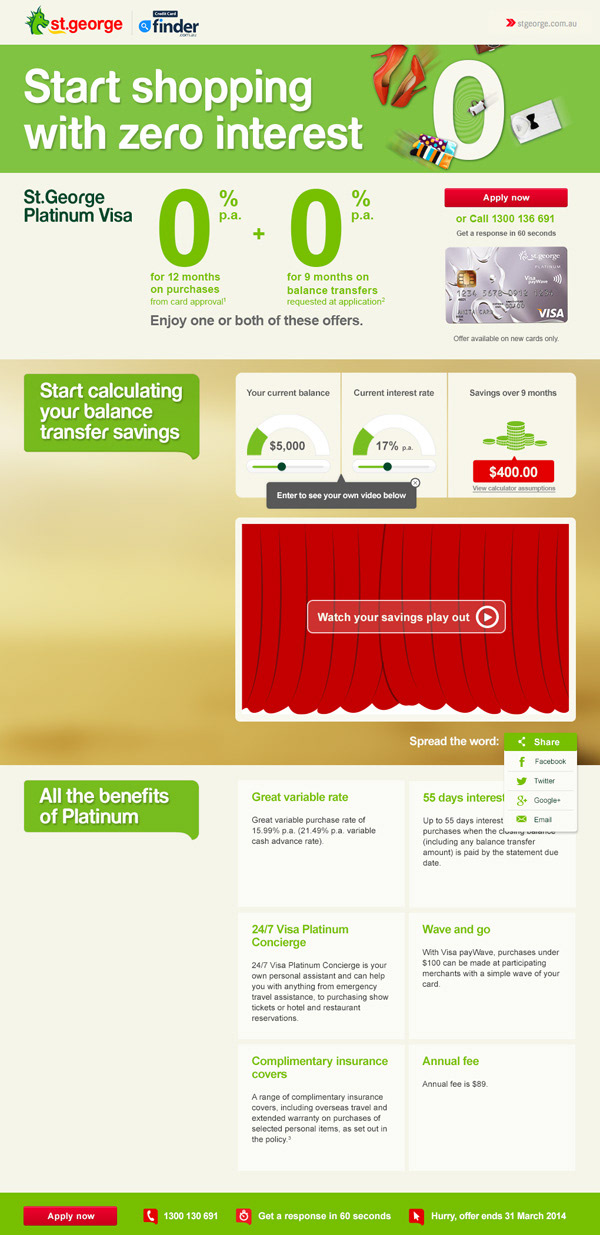 Personalised video which shows how much you could be saving and 3 different scenarios based on data captured with calculator.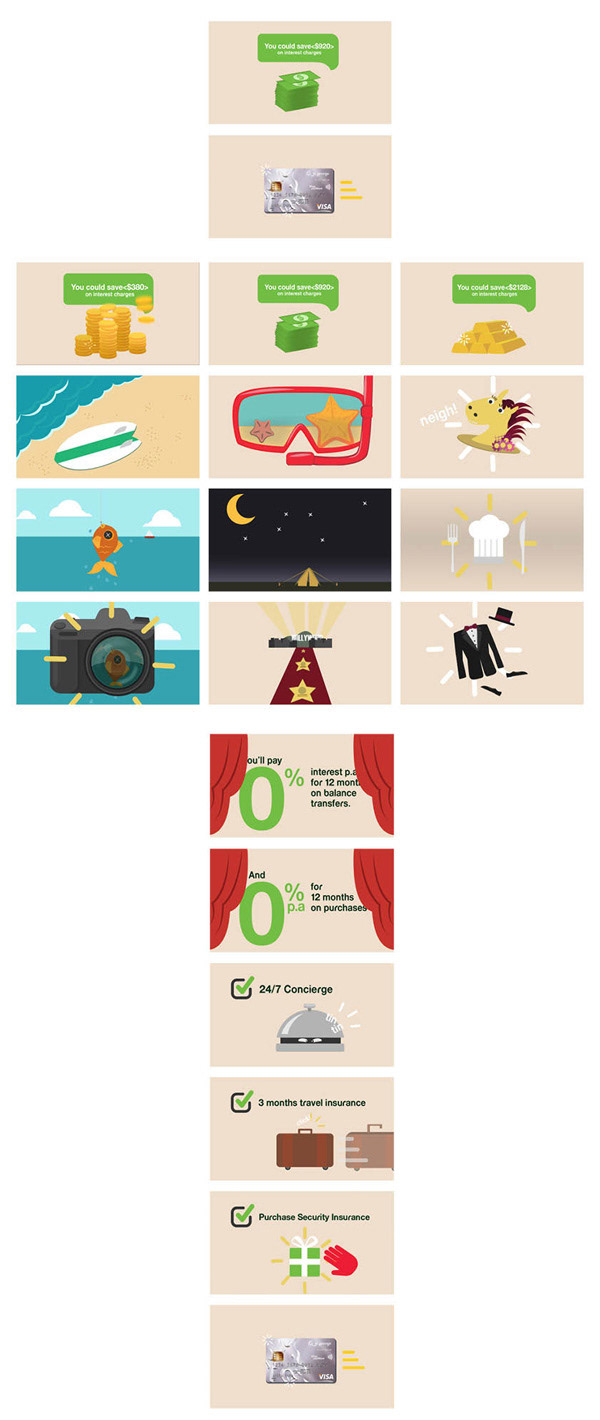 Landing page for eStatement always on campaign.
We've created stop motion style paper robot to emphasize the concept "Switch to eStatements and find a new use for paper".








Campaign for Platinum credit card which is all about 0% interest. We've created a huge 0 with vortex inside attracting products as key visual for the campaign.